全球車牌識別, 海外車牌識別,出口國外車牌識別,英文版車牌識別攝像一體機
Product name: high-definition traffic bayonet license plate recognition network camera
Product model: YUXINTECH600H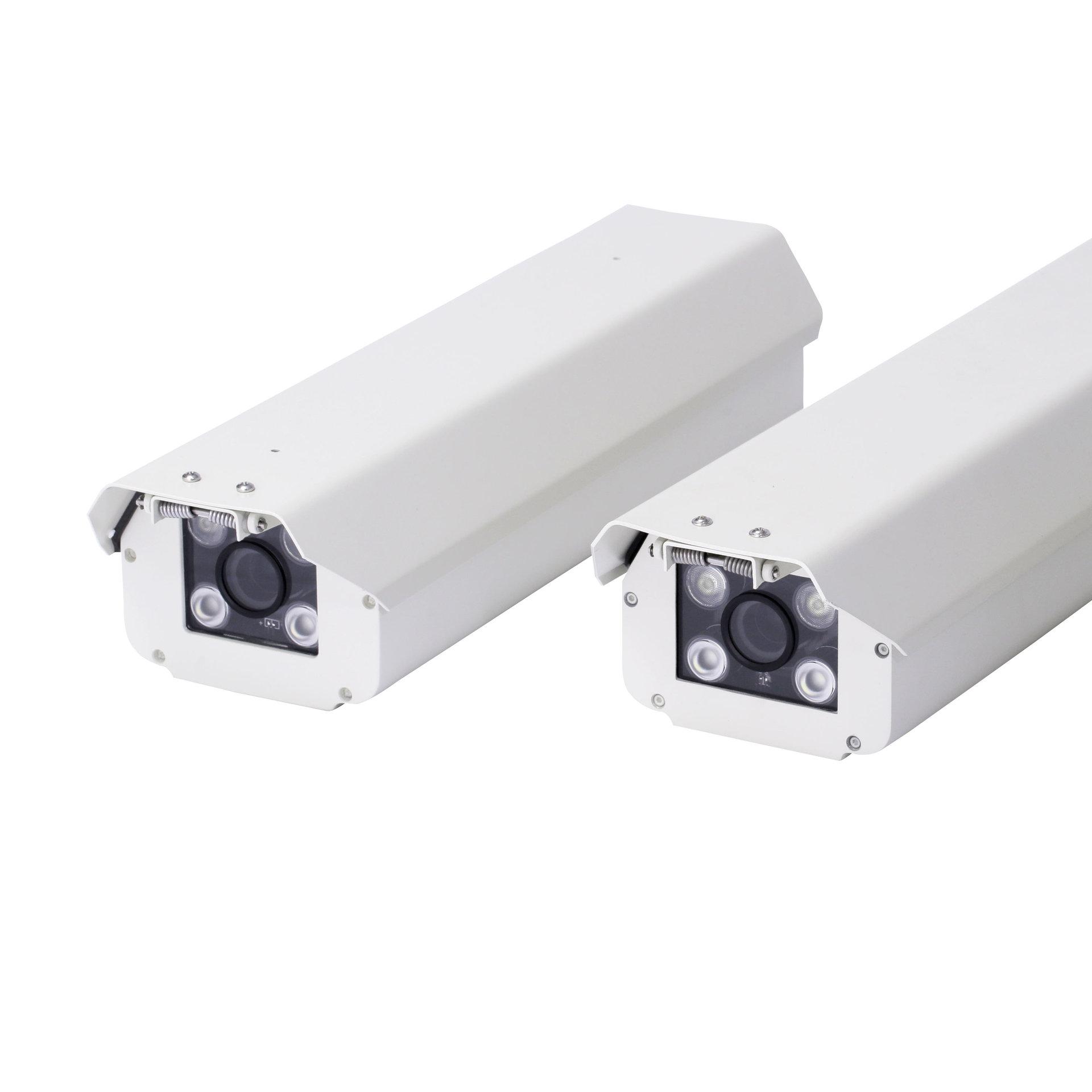 The high-definition traffic bayonet license plate recognition webcam uses a low-power, high-performance ARM processor and a low-illuminance CMOS sensor. It is an intelligent license plate recognition device that integrates license plate recognition, camera, and storage. It satisfies the 24-hour automatic monitoring, capturing, identification, recording, and storage of incoming and outgoing vehicles.
This product is an embedded smart high-definition license plate recognition product specially launched for the transportation industry. It is the best application form of the license plate recognition function of the parking lot management system. The product is widely used in various parking entrances and exits, traffic bayonets, road vehicle captures, and highway entrances and exits. Waiting for the scene.
Features
2The comprehensive recognition rate of the license plate can reach 97% throughout the day;
2Using video compression technology H.264 for video encoding, and capturing frames using JPEG encoding;
2Support the main and auxiliary modes to perfectly cope with various special environments;
2Support offline charging to meet the needs of low-cost parking lot construction;
2Support TF card storage;
2Support the most full screen display protocol, adapt to the mainstream screen display control card in the market;
2Support three detection methods: coil detection, video detection, coil detection + video detection;
2Support OSD information overlay function, support video/picture overlay watermark;
2Support the whitelist import and export function, which can make fuzzy matching on the whitelist;
2Support cloud maintenance, parameter configuration, video preview, remote upgrade;
2Support configuration file import, export and backup;
2Support manual key reset, you can restore the initial IP address, user name, password and restore the default factory configuration with one key;
2Surge protection level: 6KV;
2Support voice intercom, easy to realize unattended (optional);
Dimensions
To
Technical Parameters
Type Item Parameters
Intelligent recognition license plate recognition rate ≥97%
Adapt to the speed range of 0~30Km/h
Sh recognition angle ≤45°
Identify the type of license plate in Mainland China, Hong Kong, Macau, Taiwan and some overseas countries and regions. See the list for details.
Video input Sensor type 2 million points CMOS
Lens and focal length zoom 5~50mm
Exposure time 1/100~1/10000s
Video output Image size 1080P, 720P, 4CIF, CIF
Compression standard H.264/JPEG
Compressed output bit rate 384Kbps~4Mbps
The highest frame rate main stream 25FPS, sub stream 25FPS
Image settings Shutter, gain, brightness, etc. adjustable
Business function Capture trigger type Video, coil, video + coil
Built-in fill light Built-in infrared LED fill light, adjustable brightness
Output information Large image of vehicle, small image of license plate, license plate number, license plate color
OSD information overlay support, can define time, place, license plate, etc.
One-key reset Short press for 2 seconds to restore the default IP, username and password
Long press for 10 seconds to restore the preset IP, user name and password, and factory configuration
Whitelist function Supports whitelist import and export functions
Main and auxiliary mode Support main and auxiliary mode
Offline charging support offline charging function
Voice intercom (optional) Support two-way voice intercom function
External interface Network 1 RJ45 100M self-adjusting network interface
Communication 2 RS485 interfaces
Power supply 1 AC110V voltage interface
Input 2 way switch input interface
Output 2 way switch output interface (relay)
USB 1 type A USB interface
Storage 1 TF card interface
Voice (optional) Support 1 voice button input interface, voice input interface, voice output interface (support 4 ohm 5 watt speaker output)
Working environment Power consumption of the whole machine when the built-in light is turned on <5W, power consumption when the built-in light is turned off <4W
Working temperature -30~+75 degrees
Working humidity <95% (non-condensing)
Protection grade IP65
Product appearance Dimensions (mm) 443×146×105
Weight (Kg) 1.8 kg.
Countries and regions that support license plate recognition:
Asia:
Taiwan Province of China Hong Kong, China Macau, China South Korea, Thailand, Saudi Arabia, East Timor
Japan Iraq Uzbekistan Turkey Cambodia India Azerbaijan Indonesia
Malaysia Myanmar Singapore Vietnam Sri Lanka Uzbekistan Israel
Palestine National Authority Jordan Mongolia Kazakhstan Kyrgyzstan Turkey
Lebanon, Mainland China, Hybrid Recognition of Chinese and Foreign Border License Plates
Africa:
Algeria Kenya Namibia Cameroon Democratic Republic of the Congo Cape Verde
Ghana Angola South Africa Tanzania Zambia Other African countries
Central America and South America:
Brazil Chile Argentina Paraguay Venezuela Uruguay Peru Guatemala
Honduras Puerto Rico Cuba Chile Ecuador Colombia Costa Rica
Salvador
European region:
France Germany United Kingdom Greece Hungary Iceland Ireland Italy
Austria Russia Belarus Belgium Albania Bulgaria
Bolivia Bosnia and Herzegovina Czech Republic Denmark Croatia
Cyprus Estonia Finland Lithuania Luxembourg Latvia
Netherlands Norway Poland Portugal Romania Russia Czechoslovakia
Slovenia Spain Sweden Switzerland Ukraine Other EU countries
North America:
The United States includes 50 state capitals, Georgia, the United States, and Canada
Oceania:
Australia New Zealand New Guinea
Remarks:

Arabic characters in the Middle East are not recognized.
產品名稱:

高畫質交通卡口車牌識別網絡攝像機
產品型號:YUXINTECH600H
高畫質交通卡口車牌辨識網路攝影機使用低功耗高性能ARM處理器和低照度CMOS感測器,是集車牌識別、攝像、儲存等於一體的智慧化車牌識別設備。滿足24小時對進出車輛全天候自動監控、抓拍、辨識、錄影、存儲。
本產品專門針對交通行業推出的基於嵌入式的智慧高清車牌識別產品,是停車場管理系統車牌識別功能的最佳應用形態,產品廣泛應用於各種停車場出入口、交通卡口、道路車輛抓拍、高速公路出入口等場景。
功能特性
2 全天車牌綜合識別率可達到97%;
2 採用視訊壓縮技術H.264 做視頻編碼,抓拍幀採用JPEG編碼;
2 支援主輔模式,完美應對各種特殊環境;
2 支援離線收費,滿足低成本停車場建設需求;
2 支援TF卡存儲;
2 支援最全屏顯協定,適配市場主流屏顯控制卡;
2 支援線圈檢測、視頻檢測、線圈檢測+視頻檢測三種檢測方式;
2 支援OSD資訊疊加功能,支援視頻/圖片疊加浮水??;
2 支援白名單導入匯出功能,可以對白名單做模糊匹配;
2 支援雲端維護,進行參數配置、視頻預覽、遠端升級;
2 支援設定檔導入匯出備份;
2 支援手動按鍵重定,可一鍵恢復初始IP位址,用戶名,密碼及恢復預設出廠配置;
2 浪湧防護等級:6KV;
2 支援語音對講,輕鬆實現無人值守(選配);
尺寸圖
技術參數
類型

項目

參數

智慧識別

車牌識別率

≥97%

適應車速範圍

0~30Km/h

識別角度

≤45°

識別車牌類型

中國大陸及港澳臺和國外海外部分國家和地區。具體詳細見列表。

視頻輸入

感測器類型

200萬點數CMOS

鏡頭及焦距

變焦5~50mm

曝光時間

1/100~1/10000s

視頻輸出

圖像尺寸

1080P,720P,4CIF,CIF

壓縮標準

H.264/JPEG

壓縮輸出碼率

384Kbps~4Mbps

最高幀率

主碼流25FPS,子碼流25FPS

圖像設置

快門,增益,亮度等可調

業務功能

抓拍觸發類型

視頻,線圈,視頻+線圈

內置補光

內置紅外LED補光燈,可調亮度

輸出資訊

車輛大圖,車牌小圖,車牌號碼,車牌顏色

OSD信息疊加

支援,可定義時間,地點,車牌等

一鍵復位

短按2秒,恢復預設IP,用戶名密碼

長按10秒,恢復預設IP,用戶名密碼,出廠配置

白名單功能

支援白名單導入、匯出功能

主輔模式

支援主輔模式

離線收費

支援離線收費功能

語音對講(選配)

支援雙向語音對講功能

外部介面

網路

1個RJ45 100M自我調整網路介面

通訊

2個RS485介面

電源

1個AC110V電壓介面

輸入

2路開關量輸入介面

輸出

2路開關量輸出介面(繼電器)

USB

1個A型USB介面

存儲

1個TF卡介面

語音(選配)

支援1個語音按鍵輸入介面,語音輸入介面,語音輸出介面(支援4歐5瓦喇叭輸出)

工作環境

整機功率

開啟內置燈整機功耗<5W,關閉內置燈功耗<4W

工作溫度

-30~+75度

工作濕度

<95%(無凝結)

防護等級

IP65

產品外觀

尺寸(mm)

443×146×105

重量(Kg)

1.8
支持車牌識別的國家和地區:
亞洲地區:
中國臺灣省 中國香港 中國澳門 韓國 泰國 沙特 東帝汶
日本 伊拉克 烏茲別克斯坦 土耳其 柬埔寨 印度 阿塞拜疆 印度尼西亞
馬來西亞 緬甸 新加坡 越南 斯里蘭卡 烏茲別克斯坦 以色列
巴勒斯坦民族權力機構 約旦 蒙古 哈薩克斯坦 吉爾吉斯斯坦 土耳其
黎巴嫩 中國大陸 中外邊境車牌混合識別
非洲地區:
阿爾及利亞 肯尼亞 納米比亞 喀麥隆 剛果民主共和國 佛得角
加納 安哥拉 南非 坦桑尼亞 贊比亞 其他非洲國家
中美洲地區和南美洲地區:
巴西 智利 阿根廷 巴拉圭 委內瑞拉 烏拉圭 秘魯 危地馬拉
洪都拉斯 波多黎各 古巴 智利 厄瓜多爾 哥倫比亞 哥斯達黎加
薩爾瓦多
歐洲地區:
法國 德國 英國 希臘 匈牙利 冰島 愛爾蘭 意大利
奧地利 俄羅斯 白俄羅斯 比利時 阿爾巴尼亞 保加利亞
玻利維亞 波斯尼亞和黑塞哥維那 捷克共和國 丹麥 克羅地亞
塞浦路斯 愛沙尼亞 芬蘭 立陶宛 盧森堡 拉脫維亞
荷蘭 挪威 波蘭 葡萄牙 羅馬尼亞 俄羅斯 捷克斯洛伐克
斯洛文尼亞 西班牙 瑞典 瑞士 烏克蘭 其他歐盟國家
北美洲地區:
美國含50州府 美國喬治亞州 加拿大
大洋洲地區:
澳大利亞 新西蘭 新幾內亞
備注:其他國家和地區請咨詢公司技術部。中東地區帶阿拉伯文字符的車牌暫時不可以識別。